Elevator Pitch
A mobile app that helps to find places that do you favourite meal or drink the best. Unlike existing products (Google Maps, TripAdvisor, Yelp), you see ratings for meals & drinks, as opposed to the whole place.
Choose what you're interested in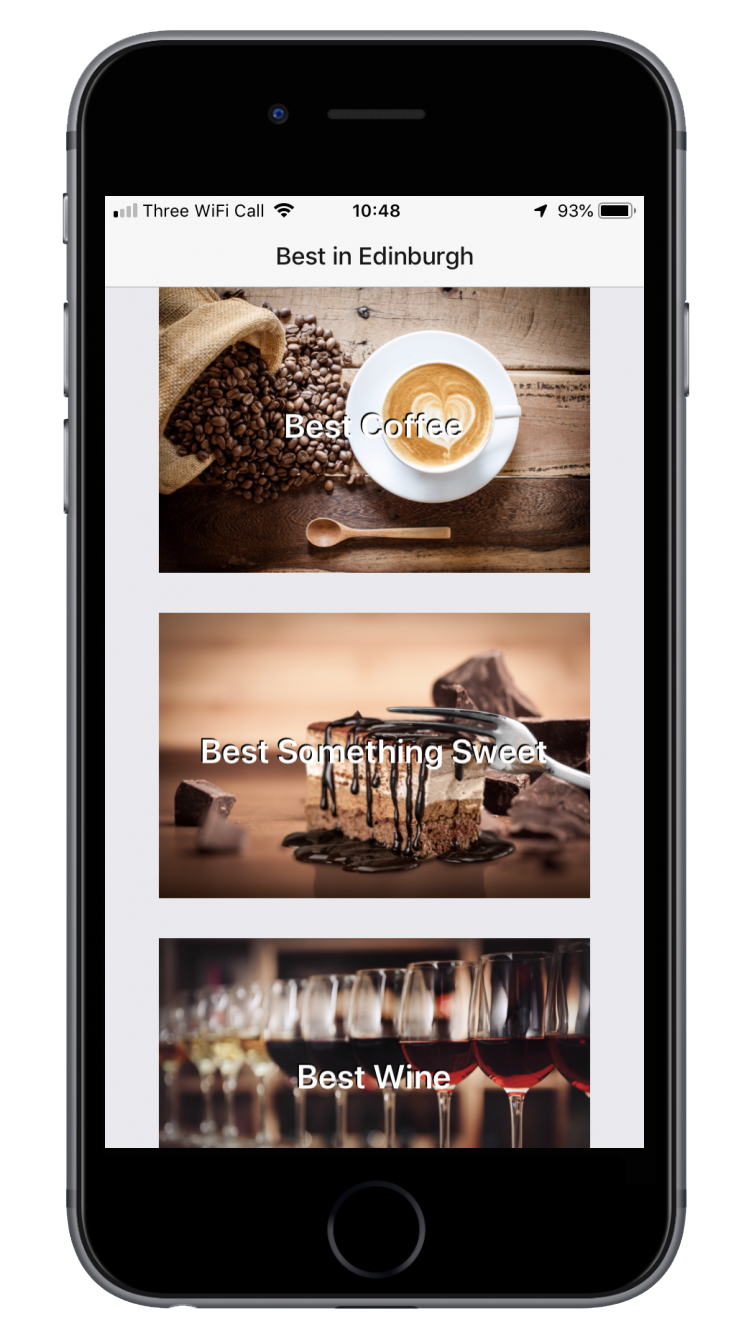 See places with ratings around you|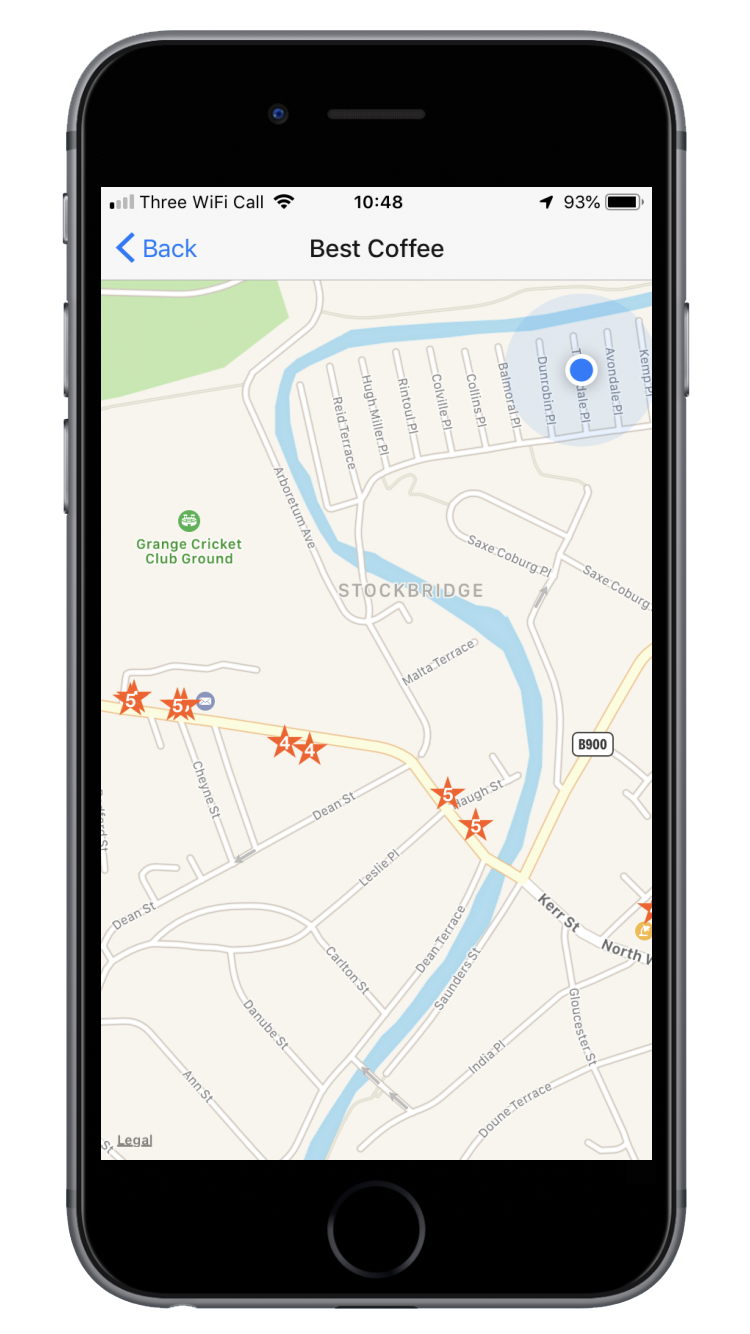 Get more info about place |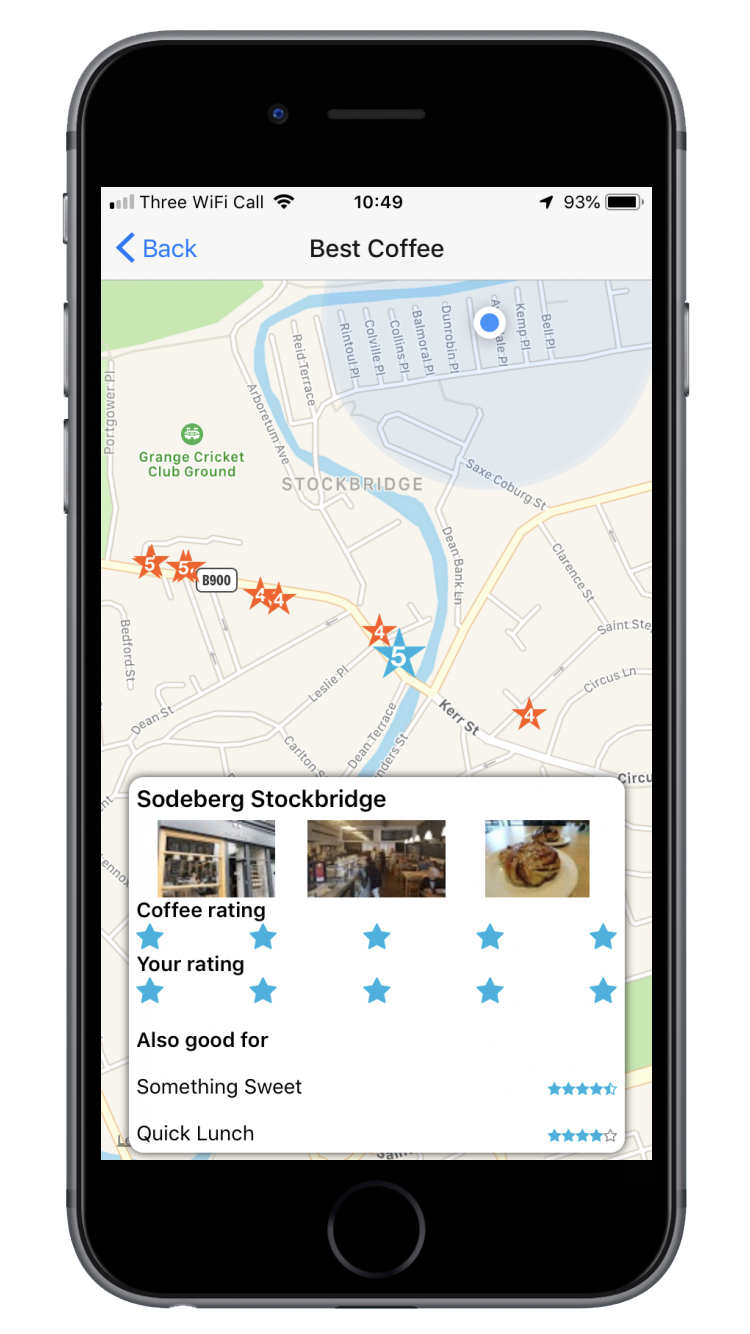 Product Vision Board
Additionally, I've created a Product Canvas that helps to define various aspects about the products - target groups, needs, etc. That's based on the blog post by Roman Pichler.
Vision: Help to find best things in town (brownies, coffee, wine, dry cleaners)
Target groups:
Visitors who come into town and search for the best wine
People about town who always want to know where the best coffee is
Needs:
Finding the best thing around me right now
Finding the best thing (brownie, coffee) in town
Product:
Mobile app

Unlike other apps it allows searching places by a thing (brownie, coffee, wine)

When I search for 'brownie', I'll see places list by the quality of brownies, not by the overall quality

Current products (Yelp, TripAdvisor, FourSquare) only show the overall rating

But what does it mean for a cafe to be rated 4 stars?
Does it mean that it's got a 4 star coffee? Or a brownie? Or just a cozy interior?
Business Goals
Gain Product Management experience
Generate revenue
Sell it to the current incumbents (Yelp, Google, TripAdvisor, Facebook)
The opinions expressed herein are my own personal opinions and do not represent my employer's view in any way. My personal thoughts tend to change, hence the articles in this blog might not provide an accurate reflection of my present standpoint.
© Mike Borozdin